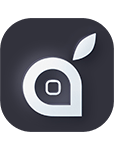 Privacy
Date of Last Revision: 04/28/21
iSpazio ("we", "us" or "our") is a news blog about Apple and its products. We are not affiliated with Apple or other companies. Logos, names, screenshots and other images may show trademarks of their respective owners.
We take our users ("users" or "you" or "your") privacy seriously and are committed to protecting even the very little information we collect. Please read the Terms of Use as well.
What type of information does iSpazio collect?
The only thing we collect is your IDFA to display personalized ads within the app. If you are using iOS 14.5 or above, you have the ability to block this feature. You can also use the in-app purchase feature to remove all the ads so we will not collect anything from you. Nothing.
How does iSpazio use information?
Non-Personally Identifiable Information: iSpazio app may send any crash reports our way so we can review and hopefully fix any nagging issues. We analyze this non-personally-identifying information to help build a better iSpazio app with any and all future updates.
Third Party Advertisers.
We use third-party advertising companies to serve ads when you visit & use the iSpazio application ("app"). These companies may use information (not including any personally-identifiable information) about your visits to other websites and the iSpazio app and other mobile applications in order to provide advertisements about goods and services of interest to you. If you would like more information about this practice and to know your choices about not having this information used by these companies, please visit http://www.AboutAds.info.
Disclosures of Information.
We DO NOT rent, sell or share your personally identifiable information with anyone. It's that simple.
Highly unlikely, but iSpazio may disclose your information to third parties when obligated to do so by law and in order to investigate, prevent, or take action regarding suspected, or actual prohibited activities, including but not limited to fraud and situations involving potential threats to the physical safety of any person. We reserve the right to disclose aggregated, non-personally identifiable information collected to third parties for any purpose.
Privacy Policy Changes.
We may, in our sole discretion, change this Privacy Policy from time to time. Any and all changes to Wallpapers Central Privacy Policy will be reflected here and the date new versions are posted will be stated at the top of this Privacy Policy.
Security.
We take security of your information seriously and use reasonable electronic, personnel, and physical measures to protect it from loss, theft, alteration, or misuse. However, please be advised that even the best security measures cannot fully eliminate all risks. We cannot guarantee that only authorized persons will view your information. We are not responsible for third party circumvention of any privacy settings or security measures.
Contact.
If you have any questions regarding our Privacy Policy, please feel free to email us at ispazio@gmail.com