Notizie
Visa annuncia una nuova soluzione di pagamento per i dispositivi mobili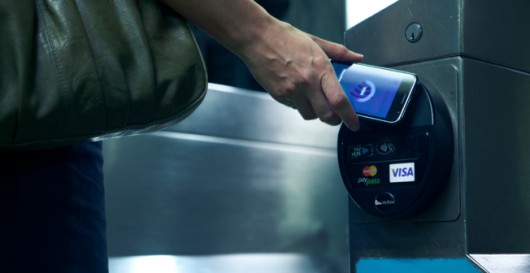 Visa ha annunciato ieri una nuova soluzione di pagamento per i dispositivi mobili, "One-stop", che andrà a competere direttamente con Google Wallet e con il sistema di pagamento ISIS strutturato dalle tre grandi compagnie telefoniche americane AT&T, T-Mobile e Verizon.
Quando un consumatore acquista uno smartphone NFC "Visa-certified" potrà contattare l'azienda e abilitare il dispositivo per i pagamenti in mobilità. Lo smartphone sarà collegato in modo sicuro con il conto bancario dell'utente e quindi potrà essere utilizzato per i pagamenti su qualsiasi circuito PayWare Visa.
Allo stesso modo in cui abbiamo reso sicuro il pagamento attraverso le carte per decenni, ora stiamo utilizzando la tecnologia mobile per effettuare i pagamenti OTA.
Il capo del reparto dei dispositivi mobili Bill Gajda aggiunge anche
Gli istituti di credito e gli operatori dei telefonia hanno attivato un processo semplice e sicuro per i sistemi di pagamento cellulari che fanno parte della vita quotidiana e coinvolgono i consumatori di tutto il mondo.
La società ha annunciato che i primi dispositivi certificati Visa per effettuare i pagamenti NFC in modo sicuro saranno gli smartphones con processore Intel Atom.
Di seguito il comunicato stampa rilasciato dall'azienda durante il MWC di Barcellona:
New Visa Service Provides Secure "Over the Air" Provisioning of Mobile Payment Accounts

Global service transforms smartphones into Visa payment devices. "One-stop" solution enables financial institutions to wirelessly link Visa accounts with NFC-enabled devices

Mobile World Congress 2012
BARCELONA, Spain–(BUSINESS WIRE)–Visa Inc. (NYSE:V) today announced a new service that provides financial institutions and mobile network operators with a one-stop solution to securely download payment account information to smartphones enabled with Near Field Communication (NFC) technology. The new service was developed in collaboration with Oberthur Technologies, a leading Trusted Service Management (TSM) company whose software and platforms are used to manage the provisioning and activation of payment accounts on cards and mobile devices.

The new offering by Visa brings together the necessary parties in the mobile payments ecosystem and lays the foundation for financial services providers and mobile network operators to securely and efficiently link Visa payment accounts to smartphones, while also offering a solution to manage those accounts post activation.

"In the same way we have enabled the secure provisioning of payment cards for decades, we are now using mobile technology to securely provision mobile payment accounts over the air," said Bill Gajda, Head of Mobile Products, Visa Inc. "Financial institutions, mobile network operators, and even transit operators now have a simple, secure process to activate payment applications at scale and make mobile payments part of everyday life for consumers around the world."

Working with Oberthur Technologies gives Visa access to technology that delivers Visa payWave, Visa's contactless payment technology, and other payment applications "over the air" to a consumer's NFC-equipped smartphone, along with the secure credentials needed to authenticate the consumer.

"The combination of Oberthur Technologies advanced technology with Visa's global secure network will deliver a powerful tool for financial institutions and mobile network operators to move quickly into the growing market for mobile payments," said Arnaud de La Chapelle, General Manager, Convergence & Solutions, Oberthur Technologies. "We're extremely pleased to extend our relationship with Visa in this innovative area."

The new solution addresses a crucial need for Visa account issuers, mobile operators, and others who want to enable mobile payments at scale. The next stage of the product, an interconnectivity "hub", will enable frictionless "many-to-many" interactions avoiding the need for parties to form bilateral commercial and technical relationships, even for entities using other TSM solutions.

How It Works

For consumers the service will include support for Visa and non-Visa payment, loyalty or mass transit applications on their smartphone. Because of the flexible and global nature of the technology, consumers could, for example, use their mobile phone to download the appropriate mass transit application to pay for a subway ride in a distant city. A typical consumer experience to provision a smartphone for payments may include the following steps:

The consumer purchases an NFC-equipped mobile phone that has passed Visa's compliance testing, from their choice of operator
The consumer contacts the financial institution that issued their Visa account, or responds to an offer from a service provider or operator, asking to activate mobile payments with their smartphone
Visa's mobile provisioning solution links the appropriate parties and begins the process of provisioning the mobile phone for payment:

Authenticates the account holder by requesting the user enter a passcode
Facilitate the exchange of secure "keys" among the various parties that unlock the NFC-enabled chip on the smartphone
Initiates the secure download of payment account information to the smartphone

Intel, with its new Intel® Atom™-based smartphones and tablets, has agreed to use Visa's global provisioning service to enable mobile subscribers to securely download payment account information to NFC-enabled devices.
Via | BGR
Utilizziamo Link di Affiliazione Amazon che generano commissioni.
Cosa significa?
Se hai trovato interessante questo articolo, condividilo e fallo leggere anche ai tuoi amici: